Dog name : Madonna
Breed : old boxer/bull-mastif
Age : 12 Years Old
Symptoms :
Excessive Urination
Severe Hair Loss
Inflamed Skin
Excessive Thirst
Always Hungry
Treatment since : 2 years
Final Word : The dog has been treated for cushings disease for the past 2 years without much changes in its health. The symptoms have not risen but the immune system is keeping well. For a dog to live 2 years in the same shape with cushings disease is unseen of. I wouldnt say that the Disease is cured in anyways but sure it hasnt progressed. The dog is alive and well which gives a lot of solace. Unlike other medication like Lysodren, Adrenal harmony gold has kept my dog in the same shape as it was 2 years ago. Highly recommended!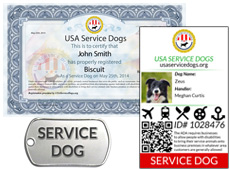 It is always advisable for your service dogs or emotional support dogs to wear a ID card or vest issued by services like USAservicedogs.com when you go out in public places. This will ensure hassle-free service
Try Canna Pet treats that contains the prominent ingreidnet Hemp or CBD which is loved by your pets. Absolutely organic, many pet owners prefer Canna Pet treats because it does not contain any artificial flavors or ingredients.
Summary
Author Rating
Brand Name
Product Name
Adrenal Harmony Gold for Dog Cushings
Price
Product Availability
Originally posted 2014-04-20 15:19:46.